¿Te gusta esta serie? Compártela!!
Capitulos de la temporada 1 de Gran Blue Fantasy – The Animation
Leyenda de capitulos

Capitulo activo y no visitado

Capitulo NO activo y no visitado
Capitulo activo y visitado
Capi

t

ulo NO activo y visitado
Un capitulo se considera activo cuando hay algun enlace disponible para verlo o descargarlo gratis
Leyenda de idiomas disponibles
Espa&ntildeol
ingl&eacutes
Catal&aacuten
ingl&eacutes subtitulado al espa&ntildeol
Latino
Información de Gran Blue Fantasy – The Animation
Este es un mundo de los cielos, donde muchas islas derivan en el cielo. Un muchacho llamado Gran y un lagarto alado llamado Vyrn vivían en Zinkenstill, una isla que rinde misterios. Un día, se encuentran con una chica llamada Lyria. Lyria había escapado del Imperio Erste, un gobierno militar que está tratando de gobernar este mundo usando poderosas habilidades militares. Para escapar del Imperio, Gran y Lyria se dirigen a los vastos cielos, sosteniendo la carta que dejó el padre de Gran, que dijo: "Estaré esperando en Estalucia, Isla de las Estrellas".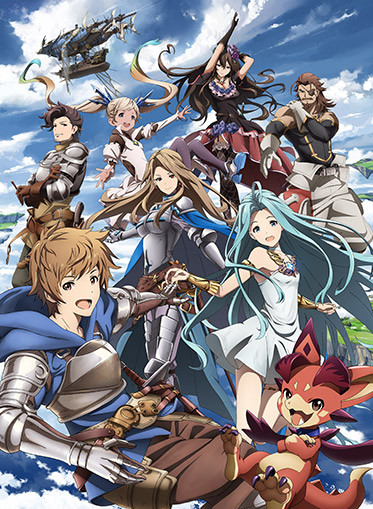 Género:
Anime. Fantástico. Aventuras
País de origen:
japon
Duración:
Idioma/s:
Episodios:
Temporadas:
Director:
Itou Yuuki
Producción:
A-1 Pictures